Money has a way of controlling us. I know many years ago, when I was deep in debt and struggling to breathe financially, money was definitely my master. It took me years to fully regain control over my financial life, but the lessons I learned through that process are what I strive to share with others daily on JessiFearon.com (formerly The Budget Mama), my personal finance blog where I literally share all the details of my family's real life on a budget.
The first budget I ever created on my own as an adult was out of sheer desperation.
I was broke. Flat broke. I was facing an eviction notice on my door and I was in over $11,000 of credit card debt....not including the fancy brand-new car I had sitting out front of my apartment.
I remember crying into my dog, Bruno's fur feeling the suffocating weight of my financial disaster. I honestly didn't know what to do. I felt so lost and alone and I was only 21 years old.
How was the rest of my life going to go if starting out was landing me so deep in the hole I could no longer see daylight? As I sobbed into Bruno's fur, I sank further and further into my self-pity. I found myself wanting my mommy so she could take all the pain away, knowing that my mama wouldn't be able to do anything for me.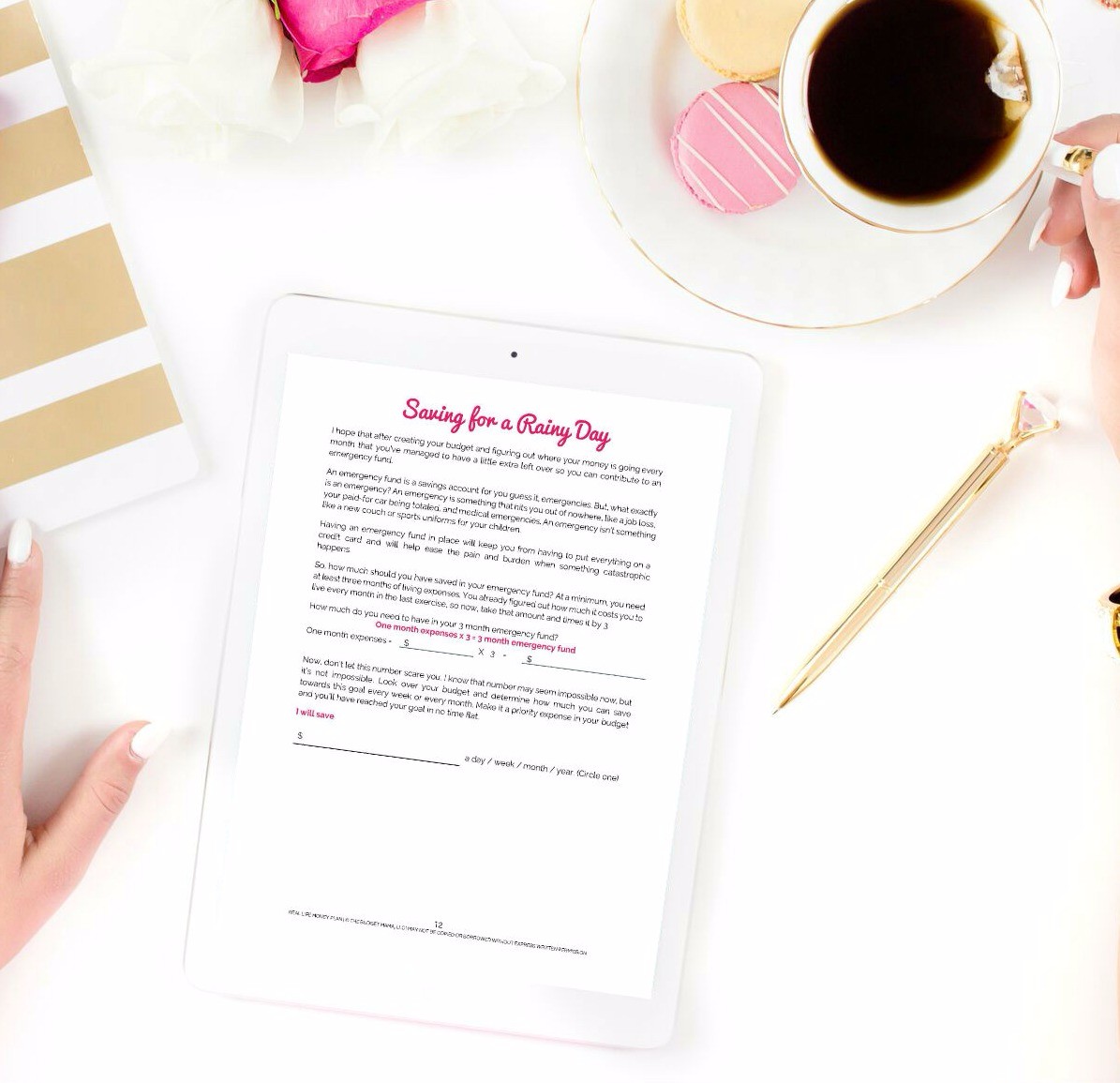 I had made this mess and I was the only one capable of pulling myself out.
So as I sat on my couch that was costing me a fortune in interest, I thought back to the lessons that my mama taught me about making a budget. I could never understand as a kid why having to create this thing called a budget was so important but now, as a broke 20-something, it was my safety net.
It was my call back home and out of the darkness. I wiped my face and sat down at my dining room table with just a calculator, pen, the back of an envelope, and my stack of bills and bank statement and I made my first budget.
It was probably the worst budget ever created but it was my lifeline. It saved my life that night because by making that budget I had accepted responsibility for cleaning up my mess.
And since that first budget, I've learned many other important financial lessons that have paved the way for my family's financial future and for our success. Now, as a wife and mother to three young children, I know more than ever the importance of sticking to a budget and avoiding debt.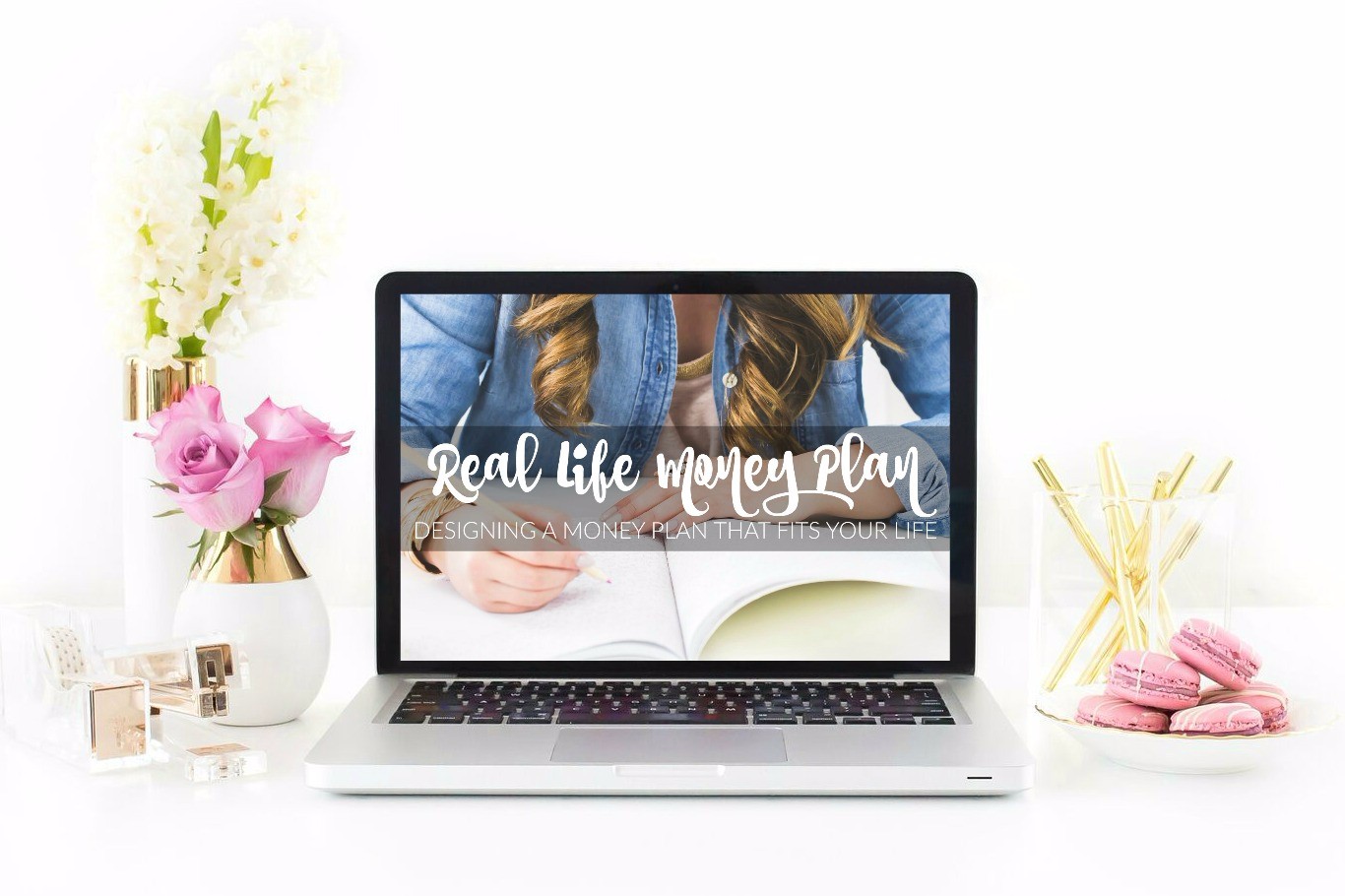 Those lessons learned are what inspired this course - I wanted to help others develop their Real Life Money Plan because I know how much of challenge it can be whenever you're in the darkness of financial hell. I get messages from readers everyday who don't know where to start on their financial journey or how to do it. In this course I take you step by step through the process of creating your own personal Real Life Money Plan.

I know it can be scary to make the leap. I've heard many of the excuses (and had some of my own) for not taking control of my finances.
Excuse #1: You need debt.
My family is living proof that no, you don't need debt. We don't have a single credit card and paid off just over $50,000 of debt in two years.
Excuse #2: You need to make more money.
Yes, having more money is a blessing and can very much be needed, BUT if you keep waiting until you "make more money" to start managing your money, it won't matter how much money you make because you'll never have enough it. It will continue to control you.
Excuse #3: Budgets are for poor people.
Wrong. Budgets are for everyone. I mean, would you want to work for a business that didn't have a budget? Probably not. Because heck, they wouldn't know if they'd be able to pay you or not. A budget simply keeps your money from controlling you.
Excuse #4: I can't own a decent car without a car loan.
Wrong again. YES, you can own a decent car without a car loan. It takes self-discipline to save up enough cash to pay for a car, but honestly, not having to make a $400 car payment every month is so worth it.
Excuse #5: I'm stuck in the paycheck-to-paycheck cycle.
Trust me, you're not stuck in that vicious cycle unless you want to be stuck. I know you're probably rolling your eyes to that, but it's true. It will take some serious discipline but you can get out of the paycheck-to-paycheck cycle once and for all by learning how to manage your money BEFORE it has the chance to manage you.
You can do this! It will take a lot of work and there may be times you might want to quit! But keeping your goals in mind, where would you like to be in your finances? I will provide you with every step you need to get there.
Learning to manage your money well will open up a whole world of freedom to you.
Freedom from being kept awake at night by the burden of your finances.

Freedom from the crushing weight of debt.

Freedom from wondering how you'll afford to pay for necessities, like medical bills, clothing, and car repairs.

Freedom from wanting "what you can't have".

Freedom from l

iving paycheck-to-paycheck.
Since learning to manage money well, my family has been able to afford things we never dreamt of. Like sending our children to a Catholic Preschool, paying for our boys to play soccer, going on family vacations to the beach, paying cash for a car, and most importantly, we're able to give to our neighbors in need without worry.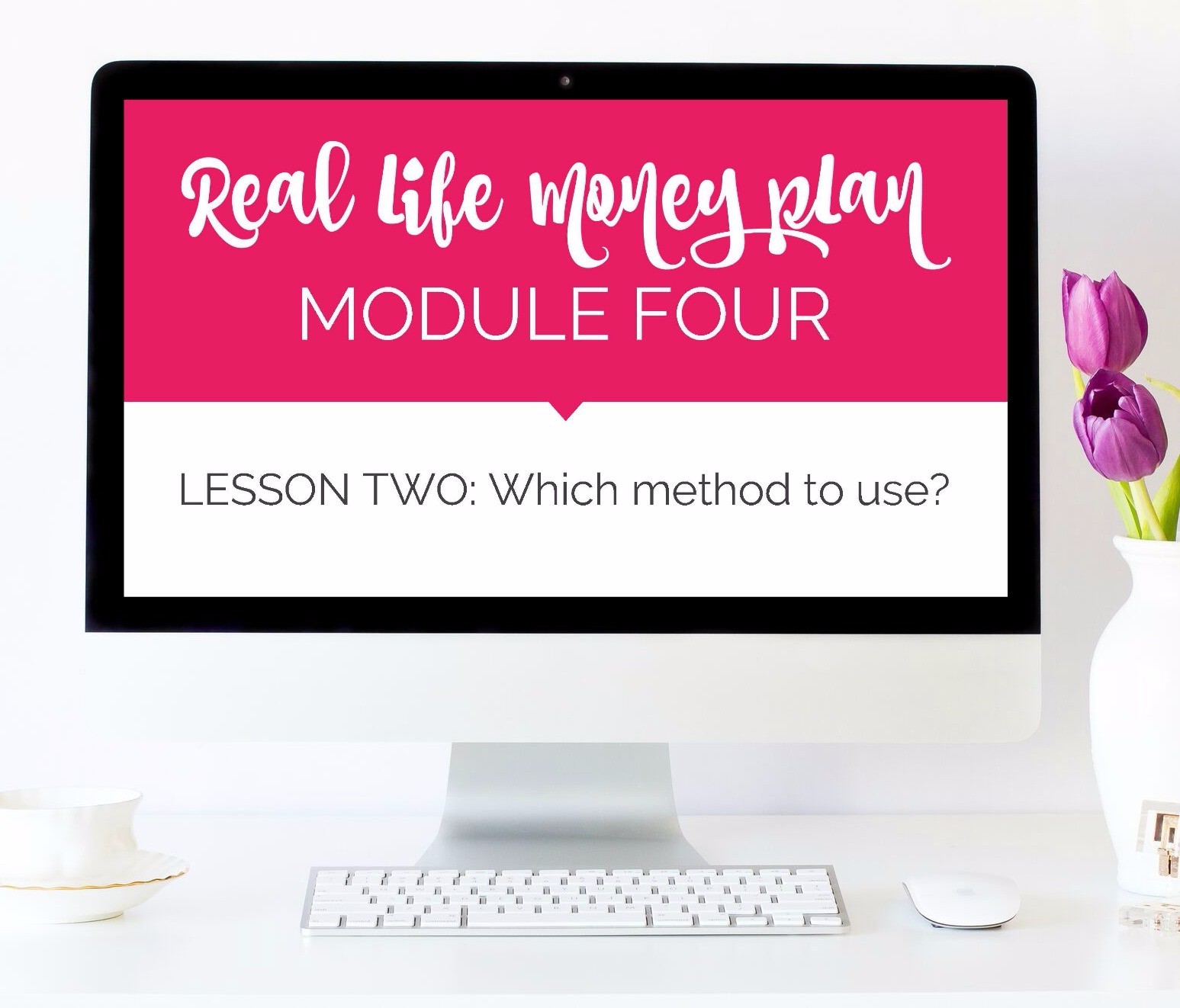 - You'll learn how to establish financial goals so you can start making your money work for you.
- You'll learn how to develop a budget and how to stick to it.
- You'll develop a plan of attack for killing off the debt monster.
- You'll finally get clear on what your financial picture and future looks like.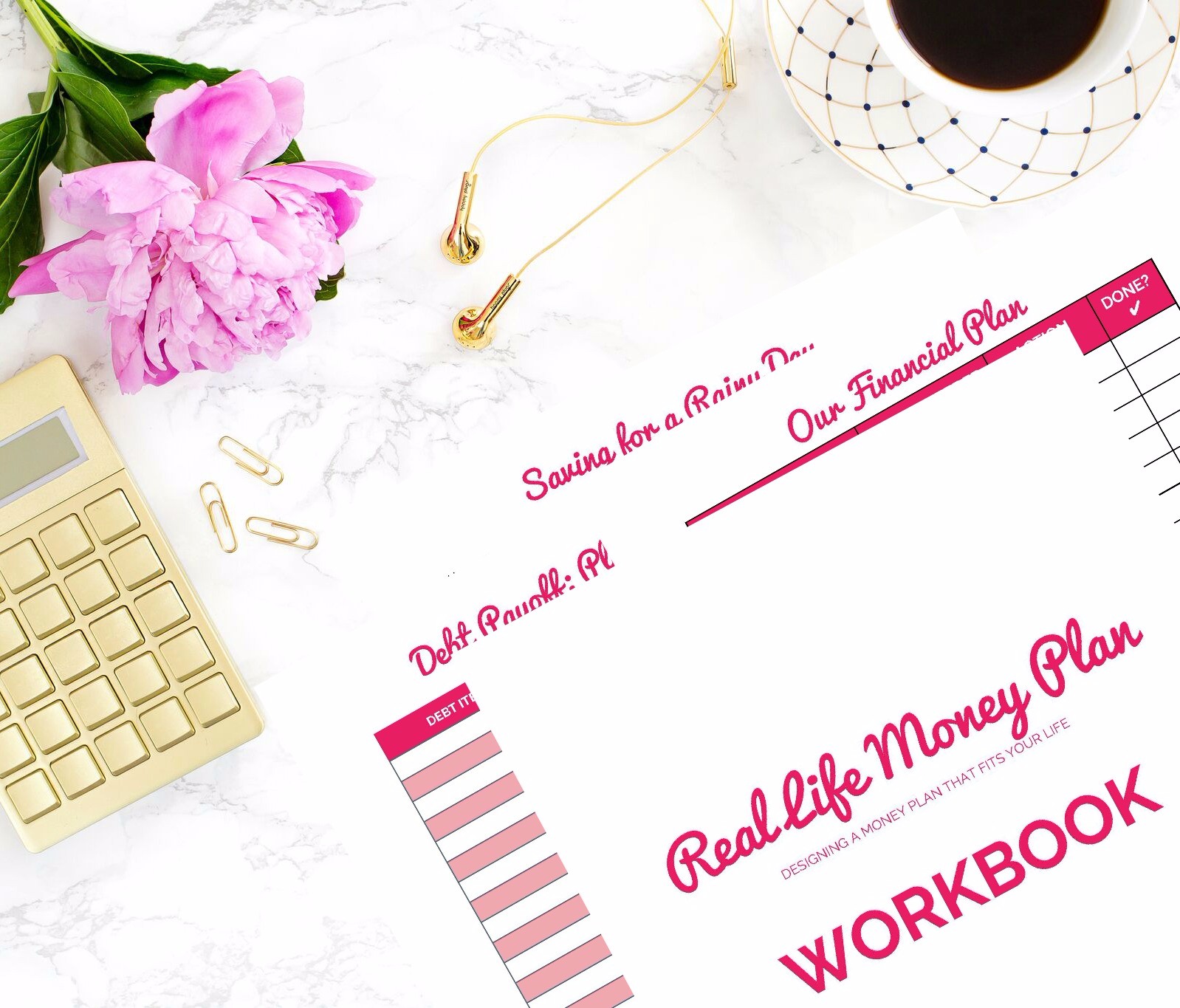 - 25 page .pdf workbook to guide you through each lesson. The workbook contains several worksheets for mapping out your debt-killing plan of attack, your monthly budget, your savings plan, and so much more!
- 13 video lessons that will teach you how to map out your financial future, manage your money, pay off debt, and save like never before!
- Bonus videos, training, and worksheets to go even further with your money! The bonus training videos will help you figure out things like where your money went and step-by-step tutorial on setting up a zero-balanced budget.
Let's get started!

"I just want to thank you for your motivation and encouragement. My car broke down today but instead of panicking and wondering how I was going to afford to fix it, I knew I had the money sitting in my emergency fund and was able to pay cash for the fix and avoid sinking our family back into debt. Thank you so much for everything you do Jessi!" - Ann
"I always wanted to manage my money well and I tried numerous times to get it together but it never stuck. The way you explained it and the encouragement you give gave me the motivation to try again and I'm glad I did! Now, we not only have a working budget in place, but we have also paid off two of our five credit cards! I never thought we would get that burden off our backs! Thank you!" - Marci
"To be honest, I was afraid that I was going to waste our money by taking your course because we've tried so many different classes and books and we could never get on the same page. I didn't even think that my husband would be on board, but when the first lesson came on and you challenged us to define our goals, he was hooked. It was something we had never really discussed before as a couple so it opened our eyes to the fact that money can make our life's goals happen if we take care of our money. I'm so glad we made the investment because we are now on our way to becoming debt-free this year!" - Joni
Course Curriculum
***Workbook***
Available in days
days after you enroll
MODULE ONE: Laying the Foundation
Available in days
days after you enroll
MODULE TWO: All about the "B" word...
Available in days
days after you enroll
Frequently Asked Questions
When does the course start and finish?
The course starts now and never ends! It is a completely self-paced online course - you decide when you start and when you finish.
How do I access the course?
When you register, you will receive an enrollment email with your unique login information for the course.
How long do I have access to the course?
How does lifetime access sound? After enrolling, you have unlimited access to this course for as long as you like - across any and all devices you own.
What format is the course?
The course is hosted on Teachable and is a series of videos, primarily in slideshow format. The trainings are screencasts of the actual strategies being implemented, mostly using Excel. You will also receive a digital course workbook that you can print and use to your liking.
What if I am unhappy with the course?
We would never want you to be unhappy! If you are unsatisfied with your purchase, contact us in the first 30 days and we will give you a full refund.
I have a different question.
Don't see your question on the list? Feel free to email us at
[email protected]
, and we would be happy to send you the information you need!
Your Instructor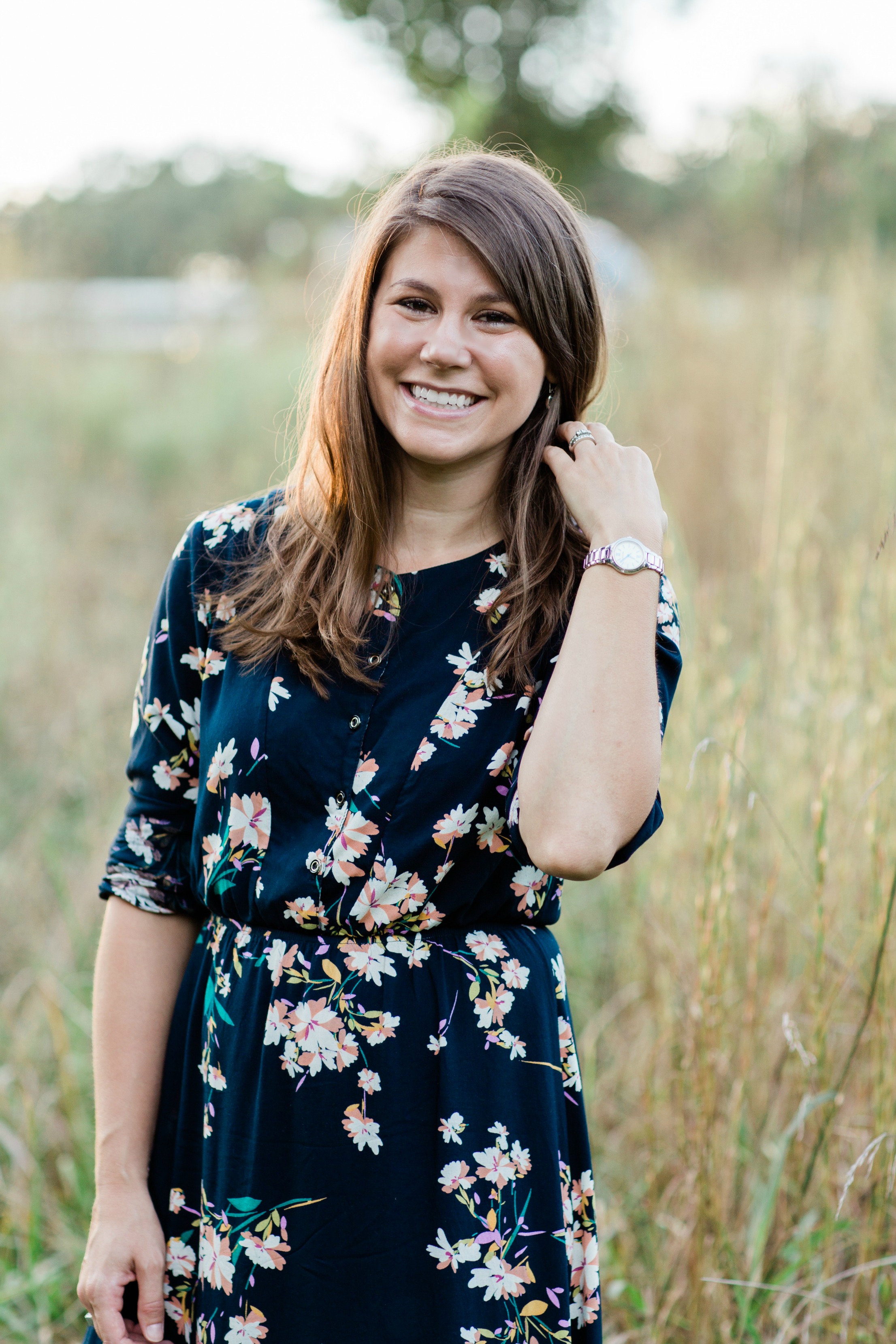 Jessi is a mom, personal finance coach, wife, writer, speaker, blogger extraordinaire, and all around personal finance expert after overhauling her own family's budget and paying off $55,000 of debt in just 17 months. Since documenting her journey on jessifearon.com and helping tons of other families, Jessi has since been featured on DaveRamsey.com, Buzzfeed, the Huffington Post, Nerd Wallet and MSN. Jessi resides in the foothills of the Blue Ridge Mountains of North Georgia with her husband Pat and their three children Conner, Collin, and Charlotte.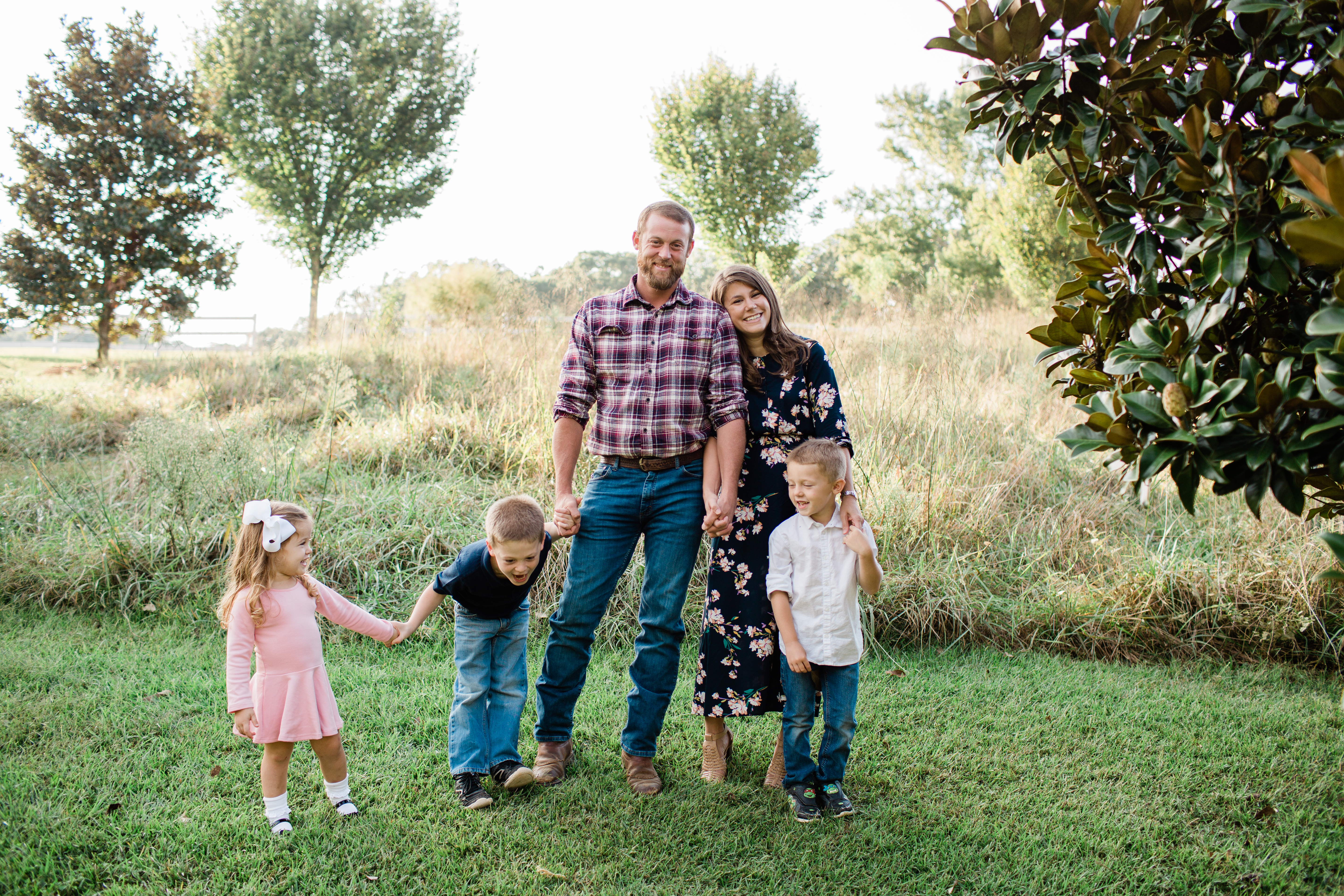 Still not sure if Real Life Money Plan is right for you?
No worries. But I still want to help you. I believe in serving others, so to be sure that I serve you well, head here to enroll in Build a Budget that Works, for FREE. Use this free, simple course to guide you in building a budget, and if you decide you need more in-depth training on creating and maintaining a budget, then it may be time to sign-up for Real Life Money Plan.
I look forward to teaching you, and if you have any questions, please email me at [email protected].